Through the assemblage of individual components, this project aims to create and analyse complex spaces, based in modular architecture.
Through 3 modules created to adapt according to different sets of rules, modular growth factors were evaluated to define what types of modules and what orientations the final assemblage should have; For each of these modules "handles" were assigned to the faces that can be connected to each other as well as the degrees of rotation between them to create the list of possible connections between modules (Heuristics),  the rules for different combinations allowed were specified for this assembly, then the environment is created, where we defined which areas will be populated with certain modules and in which orientation they will be assembled, also obstacles where no module is required were defined.
Having our assemblage ready, it goes through a rules filter where according to its combination of faces and type of module, one of the 3 possible variations created for each of the modules was assigned to have better connectivity in all the different cases and get the final geometry.
1. SELECTING BLOCKS – TYPES 


2. HEURISTICS DISPLAY
3. BLOCK EXPLORATIONS
4. ENVIRONMENT SET UP
Animated Gif shows growth process for the assemblage colored by the heights of each module: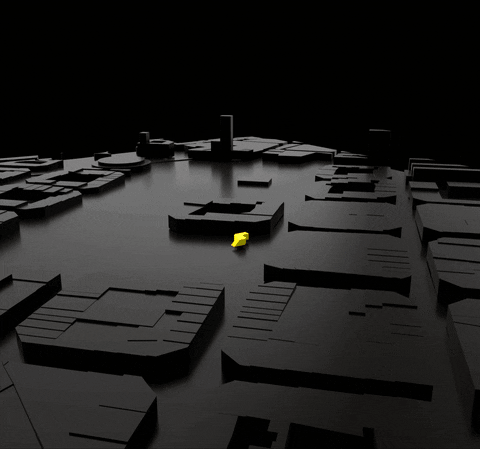 Modules colored by different Type of module (A,B,C.):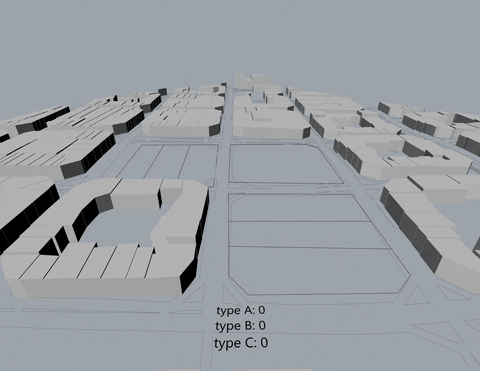 6. DEFINED RULES UNDER ASSEMBLAGE
we couldn't change the Xdata for the heuristics display to preview different module in horizontal and vertical so we put a red cross in vertical modules which are wrong modules in this preview, but not in the assemblage post processing geometry.
Modules colored by different set of rules: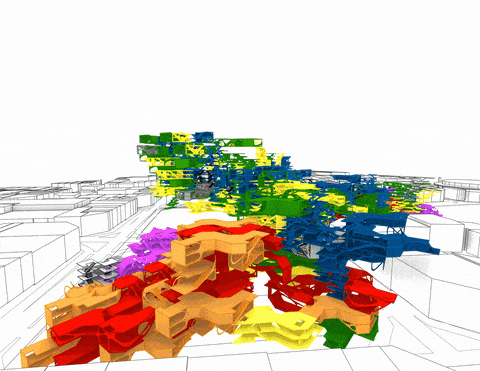 7. FINAL ASSEMBLAGE CIRCULATION PATH
8. SECTIONS W/ FINAL GEOMETRY
9. SPACE VISUALIZATIONS (INTERIORS & EXTERIORS)
{Final Submission} //  is a project of the Institute for Advanced Architecture of Catalonia developed at Master in Advanced Architecture in 2020/2021 by:
Students: {Aman Sasan, Levy Rodriguez, Uri Lewis Torres, Ziyad Wassef}
Faculty: Alessio Erioli & Andrea Graziano